Ultra luxe 4 & 3 bed residences in Pune, NIBM – Raheja Stellar
Unveiling Raheja Stellar – Ultra luxe 4 & 3 bed residences admired for their beauty, desired for their exclusivity and distinguished by their opulence.These homes are insignificantly crafted to suit your needs and lifestyle turning living into a blissful indulgence. Every apartment at Raheja Stellar boasts lavish,expansive sundecks from where you can take in the sunlit vistas and the sweeping panoramas of the central landscape. Set against a rich palette of sky hues, and fresh as the morning breeze, the decks are your private rendezvous with serenity.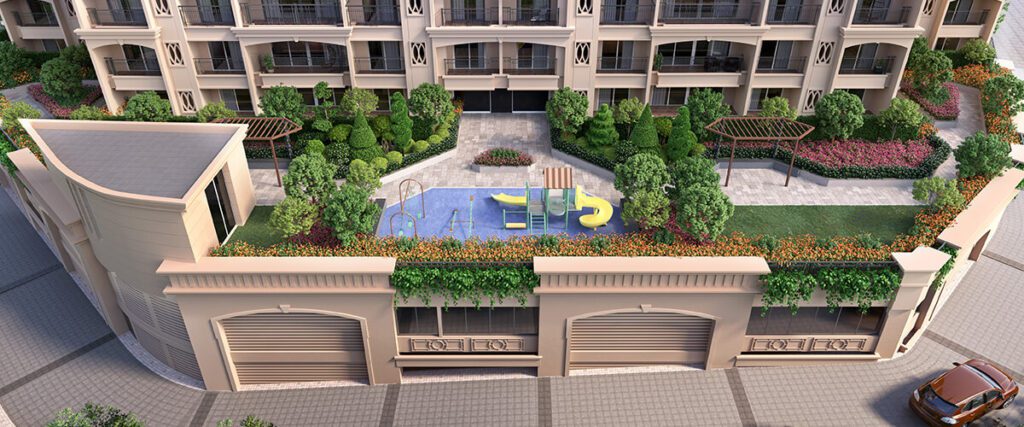 Unwind and explore nature
Spread across three levels, the amenities at Raheja Stellar form a triple-tier luxurious treat for all ages. From relaxation to rejuvenation, from fitness to well-being, from sports to recreation and from leisure to entertainment, the never-ending array of delightful experiences unfold one after another. Numerous exciting activities for kids make it a thrill-a-minute wonderland. For the elderly, it's a blissful place of active engagement, serene walks and endless conversation under shady groves. With two swanky clubhouses, sparkling swimming pool and wondrous themed gardens, there are plenty of avenues to mingle for everyone. Since this enchanting land is immersed in nature, it elevates each experience all the more.
Why Raheja Stellar is the best choice for you
Bedrooms with balconies
Over 40 amenities
Ready-to-use 2 state of the art clubhouses
Designed with emphasis on fresh air & natural lighting
Super spacious apartments with lavish decks
Double height designer lobby
Grand arrival experience
Passive Landscape Area
Walking Pathway
Seating Alcoves with Trellis
Toddlers Play Area
Senior Citizens Seating Space
Fully Equipped State-of-the-art
Camping Site

Gymnasium
Table Tennis Court
Adventure Play Area
Rain Water Promenade
Maze Garden
Tree House
We'd love to hear from you