MESSAGE FROM ROYAL CONSTRUCTION

Royal Palms which is one of the tallest elevation of NIBM with 2 BHK Royal Residences near Dorabjee Mall Dmart have come with 'EXCLUSIVE SCHEME' for Limited Customers.

2 BHK Apartments from 58 Lacs to 74 Lacs all inc

Contact us for Latest Offers on this Project

MahaRera no P52100016753
WHY ROYAL CONSTRUCTION & ROYAL PALMS?

10 REASONS TO BE A PART OF ROYAL GROUP

1. BACKGROUND: In construction business from last 4 decades. 30+ successful projects delivered in Oman & Dubai. Now in Mohammad Wadi, NIBM, Pune.

2. ELEVATION: Royal Palms will be one of the tallest elevations in Pune.

3. VICINITY: Surrounding Luxurious projects are priced at 6000 per sq.ft. and above.

4. RATES: Lowest rate in the vicinity with equally luxurious offerings.

5. LOCATION: One of the best locations in Pune in terms of its connectivity, ROI and infrastructure.

6. TECHNOLOGY: Building elevation will be with Aluform shuttering which gives your home an extra strength with durability and long term maintenance-free homes.

7. CONNECTIVITY: Corinthians, Dorabjee's Mall, Gold's Gym, Vibgyor and The Bishop's School are just 1-2 kms away (5 mins drive).

8. FUTURE DEVELOPMENT: We as "Royal Group" will be coming up with a lot more new development in our next adjacent phase for the AREA LAND and RATES Appreciation.

9. INVESTORS: Guaranteed best returns on your investment as the area is booming and we are entering with all the best of amenities and specifications at lowest rate.

10. OFFERS: We have kept some of the best offers for our pre launch customers.

WE "ROYAL CONSTRUCTION" WELCOME YOU ALL TO BE A PART OF ONE OF THE BEST ELEVATION AT N.I.B.M, PUNE
TOP-END PODIUM LIFESTYLE
Your Royal Palms home affords you the unique podium lifestyle concept of luxury. Out here, everything is elevated. Landscaped open spaces, outdoor gymnasium, semi-covered pergola, Infinity pool, cabanas and the whole lot of them. With well-designed roads, environment friendly initiatives, along with power back-up and 3-tier security system, this place is not just to stay but to rejuvenate.
GET USED TO A GRAND WELCOME EVERYDAY

Allow us to explain. Our entrance lobby hosts monumental presence comprising a spacious hallway equivalent of six apartments. Its double-height towering presence is furnished with reflecting effects to mesmerize its guests. Further, six top-of-the-line elevators simply add to its glory. Every time you arrive, we bet you are in for a Grand Welcome!
YOUR GATEWAY TO A MAJESTIC LIVING

The royal lifestyle dictates, "Whatever the endeavor, make sure of a grand entrance. We kept to the code. Our entry gate is crafted to manifest grandeur. Just seconds beyond the gate you'll discover an unmatched sense of belonging and comfort starting right from the secured parking. As you further approach this lovely neighborhood, you'll see it is surrounded by the best Pune can offer.
BASK IN EXQUISITE LUXURY

Every luxury tale is incomplete without a sparkling, turquoise blue, swimming pool. At Royal Palms, we have taken things up a notch by providing our residents with a grand, semi-olympic swimming pool. Wooden deck, Infinity edge, lounger and other poolside add-ons will invariably remind you of one thing "Good mood is just a swim away!"
It's where you are, how you live, that defines your individuality. Royal Palms is crafted essentially to befit the taste upper echelons. The neighbourhood here radiates with warmth and elegance. Come home to a luxury that offers an all-in-one way of life. Now is your time to experience life at its fullest
Podium

Swimming Pool

Reserved Podium

Parking

Kids Play Area

Multipurpose Hall

Senior Citizen

Walking Area


Open Gymnasium

CCTV Camera

Garden For a Relaxation

Gymnasium with Cross-fit

Rain Water Harvesting

Cubicle For Kids Zone

Indoor Activity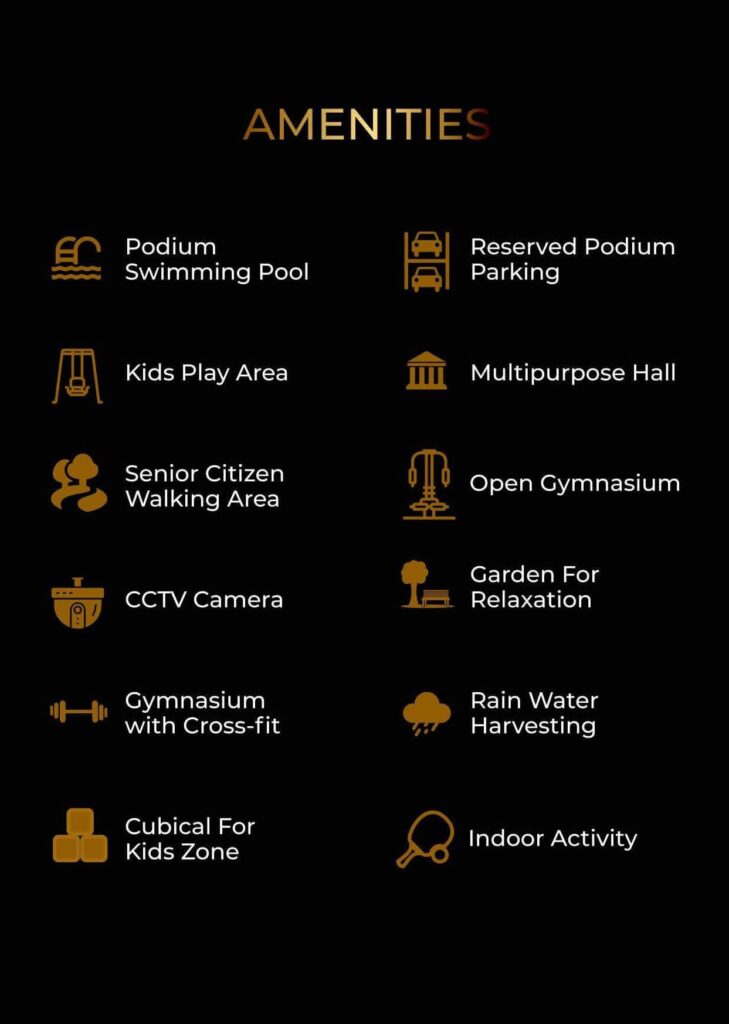 A GLIMPSE OF ROYAL CONSTRUCTION

After adorning the skylines of Oman and Dubai, Royal Construction has set about enriching Pune's real estate scenario with global realty insights. Their superlative portfolio encompassing four decades of experience is second to none. Royal Constructions hails from the land of dreams (Dubai) and Royal Palms heralds their headway into the city's property league.

Royal Palms is perched admidst the affluent environs of South Pune. This bountiful side of Pune is bustling with developments all over. If anything, it would be a privilege to be a part of this thriving phenomenon.

Architecture by Royal Construction exhibits unwavering commitment to quality, unique design, elite craftsmanship and princely charm that exudes the mark of royalty. After all, it's 'Royal Construction.
Subscribe to my Newsletter